Could The Lady from Inish Beg Have Been First Lady?
Kay Summersby was born at Inish Beg House on 23rd November 1908. As she writes in Eisenhower Was My Boss (1948):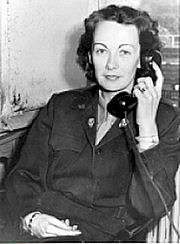 The McCarthy-Morrogh's had acquired the island of Inish Beg in 1830 as their sporting estate.
Kay, a noted beauty, moved to London where she married Gordon Thomas Summersby in 1936. By the outbreak of war in 1939 she was a fashion model for Worth, but on hearing Neville Chamberlain's declaration of war on the wireless on 3rd September, the following day signed up with the Mechanised Transport Corps where, in May 1942 she was assigned as driver to the then Major General Dwight D. Eisenhower. Later she became his secretary and spent the rest of the war with him. During this time he was made a 5 star general and the Supreme Commander of the Allied Expeditionary Force in Europe.
It is unclear how intimate Kay's relationship with Eisenhower was but they were very close. Mamie, Eisenhower's wife, and Kay had a mutual dislike for one another. At one point Eisenhower discussed divorcing Mamie and marrying Kay with General George C Marshall. He advised that it would probably cost him any chance of a political career.
Eisenhower took his advice and, on finally returning to the U.S., Kay was assigned to General Lucius D. Clay and did not meet Eisenhower again. Eisenhower helped her become an U.S. citizen and a commissioned officer in the U.S. Women's Army Corps which she left in 1947. Her military awards included the Legion of Merit, Women's Army Corps Service Medal, European Campaign Medal, World War Two Victory Medal and Army of Occupation Medal.
Kay divorced Summersby, who died in 1943. She was engaged to Colonel Richard Arnold when he was killed while mine clearing in Tunisia in June 1943. She married secondly, Reginald Herber Morgan, a stockbroker in November 1952 and divorced in 1958.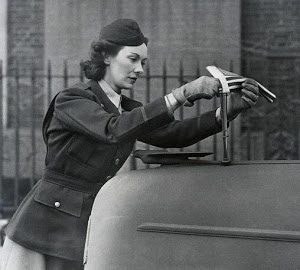 She died of cancer at Southampton, Long Island, N.Y. on 20th January 1975 and her ashes were brought back to County Cork.
Her book Past Forgetting: My Love affair with Dwight D. Eisenhower was published posthumously in 1976.
Visit Inish Beg and see the now restored estate where Kathleen McCarthy-Morrogh was born.
Further Reading:

Buy Books & Movies: